Chickadees Pillow — Item 135
Price:
Sold
USD
Shipping:
USD
Tax:
USD
Description:
Chickadees Pillow
People love Chickadees. We do too. This is a one-of-a-kind accent pillow using one of our newest designs — this pillow has the first stitching of this design.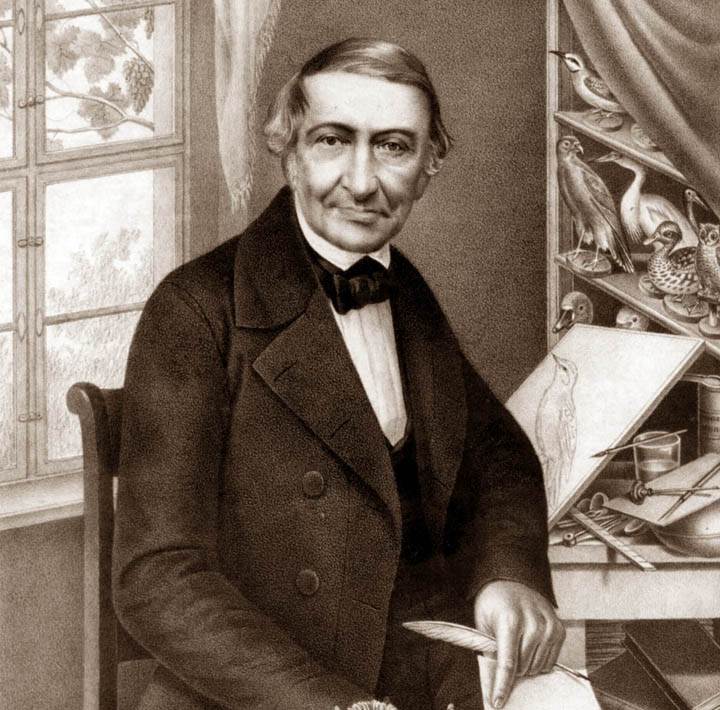 This design is inspired by the artwork of a famous German scientist and old-world naturalist, Johann Friedrich Naumann (1780–1857). He is regarded as the founder of scientific ornithology in Europe.
The original artwork that inspired this embroidery birds — plate #22, which comes after page 296 — is from Naumann's book, Naturgeschichte der Vogel Mitteleuropas — which translates as, The Natural History of the Birds of Central Europe. This book was published between 1896 and 1905, and is now in the public domain.
These cute little birds are Grey-Headed Chickadees — also know as the Siberian Tits. The scientific name for the top bird is Parus lugubris — Trauermeise. The bird on the bottom is Parus cinctus — Lappländische Sumpfmeise.
Naumann used a variety of artists to illustrate this book, including: Keulemans, Kleinschmidt, Geisler, Von Riesenthal, De Maes and Sturm. This artwork appears to be signed by Sturm.
If you compare the original artwork to the embroidery, you will find an amazing likeness. We hope you enjoy.
The fabrics have a nice soft feel.
This accent pillow would be a great gift for a person:
that loves Chickadees specifically or birds in general,
are from Maine (the state bird is the similar Black-Capped Chickadee),
are from Massachusetts (the state bird is the similar Black-Capped Chicckadee),
or decorates using wildlife.
Availability:
Sold
Link to this item on Etsy.
Link to this item on Ebay.
Link to PayPal
Size/Sizes:
This pillow's size is approximately 12″ x 16″ x 4″.
Fabrics:
Cottons, Polyesters
Insert:
This pillow includes a new, soft insert — which is hand-sewn inside.
Suggested Products:
This design is great for: totes, bags, purses, pillows and sweatshirts.
Payment Information:
PayPal/Check (More Info)
Shipping Information:
USPS (More Info)
Tax Information:
Keywords:
Chickadee, Tit, Siberian, Grey-Headed, Johann Friedrich Naumann, Naturgeschichte der Vogel Mitteleuropas, naturalist, ornithologist, pillow, embroidered, real estate staging, interior decorating
Miscellaneous Information:
None.
Ask A Question: