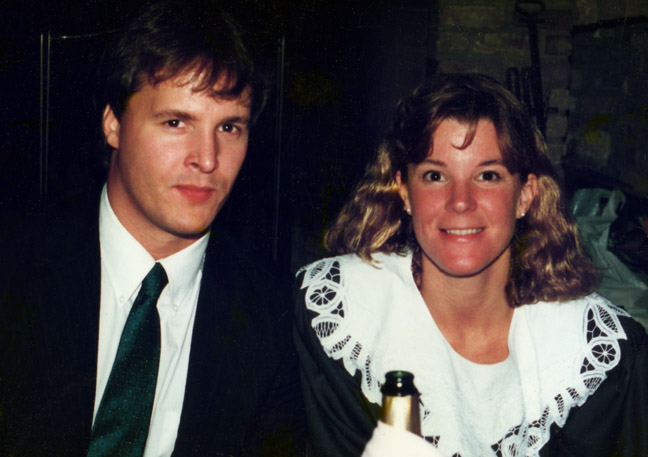 Beth & John met in 1987 — and married in 1989.
Beth has majors in: Food Science & Nutrition and Business & Textiles. She does nutrition labeling and nutrition recipe analysis. Beth has always enjoyed sewing, textiles & embroidery — she has embroidered ever since she was about 8 years old.
John has a physics and engineering background, has a number of patents, has a computer consulting business and is very skilled with computers and a wide variety of software programs.
While Beth had her career in nutrition, and John had his technical businesses, they agreed they also wanted a business they could build together. Beth suggested embroidery. She would do all aspects of the sewing & embroidery. John would do the digitizing, and the technical aspects of the business. John agreed — it was a great idea.
Much of the brainstorming for their new business took place while they were on a vacation in the desert-southwest. They were visiting places like: the Grand Canyon, Canyon de Chelly National Park, Zion National Park, Bryce Canyon National Park, and Arches National Park.

There were petroglyphs everywhere — petroglyphs like the Kokopelli, deer and owl in their logo. (Glyphs are everywhere in our lives — and have been for ages.) People love to display the glyphs they love — the glyphs that are important to them — whether they are in tattoos, in logos, on clothing, on bumper-stickers, in artwork or through embroidery. John & Beth agreed, it made sense to combine "embroidery" with "glyphs" to give them their business name — thus, the origin of "Embroiderglyphs."
First, they purchased special embroidery software for digitizing, a dedicated computer, a high-end sewing/embroidery machine, a very nice multi-needle embroidery machine, and the miscellaneous items they needed to get started. Later, John built an addition onto their house so Beth would have her own, dedicated embroidery office & workspace.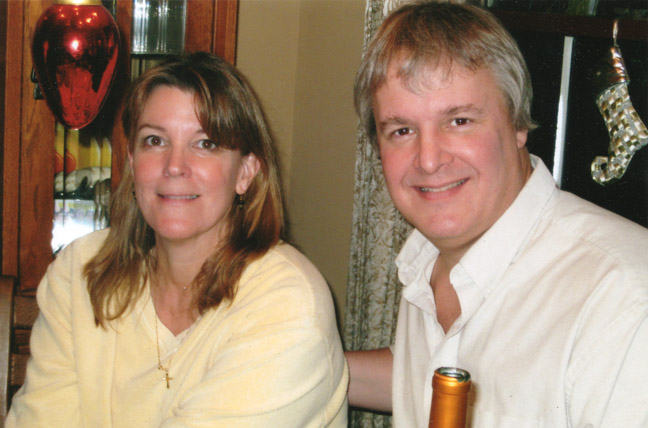 Over the years, John & Beth discovered their embroidery preferences. John discovered he loves digitizing embroidery designs — and has become quite good at it. However, he doesn't prefer to digitize simple, small, what he calls "cutesy" embroidery designs. ("Quite frankly, the embroidery marketed is flooded with such designs.") What John discovered is he loves to make the more-challenging, artistic, high-quality, high-stitch-count designs — designs that both women and men can appreciate. (You may notice a distinctive masculine quality in a number of his designs.) "I wish I could show everyone our 'To Do List' for our next 60 designs. It is quite exciting. They will be very challenging designs that should turn out to be quite beautiful."
Over the years, Beth has done a wide variety of commercial embroidery: garments with business logos, monogrammed robes and towels, embroidered t‑shirts and sweatshirts, totes, embroidered names on Christmas stockings, and other items. She even makes Temari balls (Japanese Thread Balls). Lately, she has been working on her own design templates for cases and purses. However, early on, Beth discovered that she really loves to make embroidered accent pillows. (You will find pillows to be the largest category of items at Embroiderglyphs.)
Anyhow, their exclusive designs can't be found anywhere else. Beth & John trust you will enjoy looking at them. If you would like one of their designs on something special, and/or you have your own unique idea, you are invited to contact John and Beth and make a custom order request. (As an example, one customer asked for special triangular, African pillows, with beads & tassels. They turned out great!)